the business model announcement:
Everybody who doesn't yet know that Granado Espada will have a hybrid business model of P2P with Item Mall, check out the following official sites and announcements:


the official announcement from IAH Games
, and
the accompanying FAQ
RCM Hrin's announcement
, with a special extra about
the shopping mall
mCM Selwyn's announcement
Granado Espada goes commercial on 30 August!
If you've been playing GE since the POBT, and if you have at least one Level 20 character now, then you'll enjoy three months or 90 days of free game time effective 30 August.
And if you have the box set, then you get nine months or 270 days of free game time.

NineMoons's two cents:
Yes, I know that there are already some people who are not happy about the business model. There will be some who are complaining simply because they wish the game to remain free. There will be some who will think this business model is not only elitist but will also spell the game's doom. There will be some who will feel that this is not conducive to welcoming new players.
Personally, though, I would like to heave a sigh of relief.
I'm glad that the hybrid model is affordable. Just to let you think about it: 1 month of unlimited GE game time only costs PHP 257.60, or about PHP 260.00, rounded up to PHP 300.00. This is much lower than the 1-month cost for other local P2P games. And that includes 5000 G-Points for the item mall!
I'm glad that the hybrid model will allow both IAH and IP-Interactive to keep up the content and the quality of the game.
And, I guess I'm also glad that the hybr
id model will help to keep the freeloading troublemakers out of the game.
Oh, please take note of the heading on this section: the preceding five paragraphs are completely my own opinion and do not in any way reflect official comments on the business model. This entire section was purely for my own opinions and you may direct any responses straight to me. Okay?
***
I was at the 2nd Internet Cafe Congress and Online Games Summit yesterday for the Granado Espada presentation, and I bring you pictures!
>
One of the PCs at which e-Games and IP-Interactive offered free play of their games, including GE.
A GE t-shirt for sale!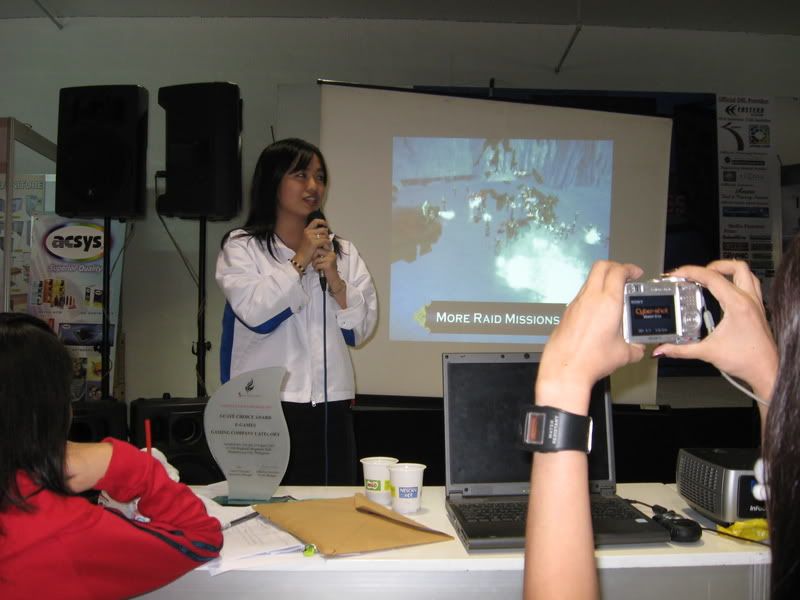 pCM Veya's presentation for GE, with AVPs playing in the background.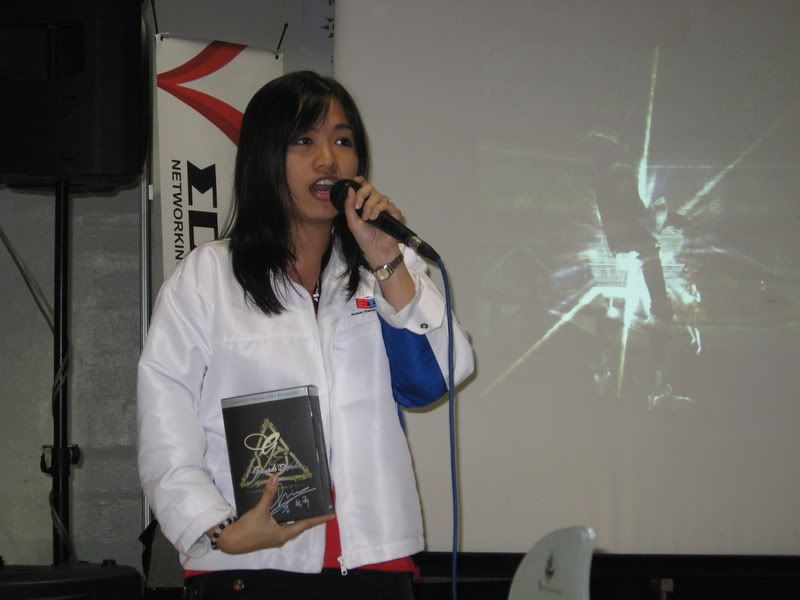 pCM Veya holding a signed Granado Espada Limited Edition Box Set~!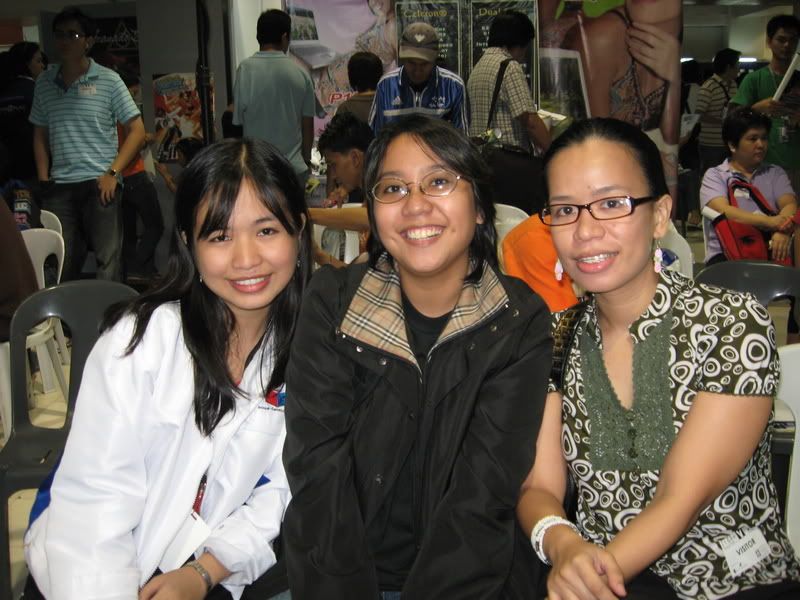 The girls of Granado Espada PH: from left to right, pCM Veya, me, and DeSanggria!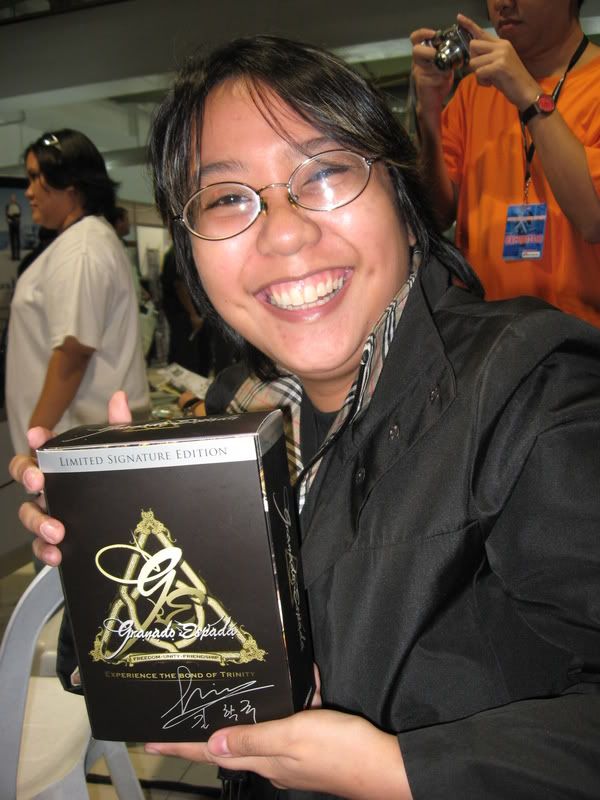 That's me wishing I had that box set for myself!
***
Will be updating again tonight after the Colony Wars - watch out for that one!
***
And the modly announcement: I'll be updating this blog about once a week or so, usually after Colony Wars. Something called "Real Life" is getting in the way of the blogging and leveling....