I paid a visit to DeSanggria and pCM Veya at their office today. They're in the thick of preparations for the 15 September launch - it's just a week away, woohoo!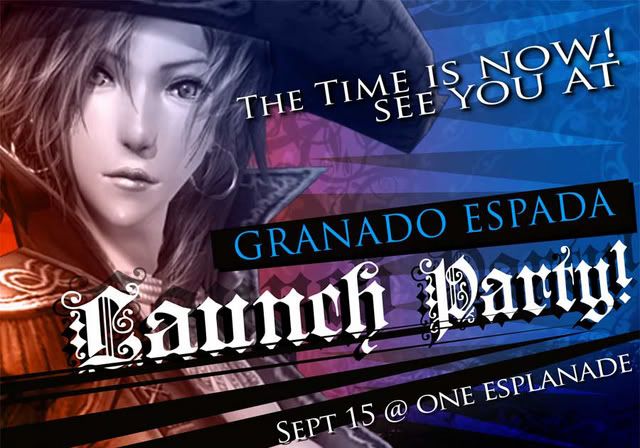 I took a few pics of them having fun with some of the props that will be used during the event:



DeSanggria holds up the disembodied head of a female scout in Naranja e Preto clothes, while pCM Veya looks on in astonishment.



My turn with the scout head.



A mini-sized Diego standee.

***

Today I also received the code for the Divine Angel Wings that I won for being blogspotted, courtesy of RCM Hrin herself, and here's who I gave it to:



Chimal in her winged glory!

And so here are my winged girls, together in the shot:



***

I'll see you all at Gamefrog tomorrow for the tournament and for the in-game event! ^^