...not THAT kind, guys!

Went drinking atop a fairly high mountain with my chica DeSanggria, the brothers Reclusion, the brothers Fiksdotter and Artaxerxes, and my partner Rosso last night! It was a way for all of us to unwind after the stresses and headaches of the FFA Grand Finale week, and yet another chance for us to just talk shop and enjoy each other's company.

This drinking spree had actually come about after the Reclusion boys had gone off to Fiksdotter and Artaxerxes's place for a few days off - and this was the last thing we were all going to do together before going back to normal lives!

[Fiksdotter tells about the vacation here; Artaxerxes's account is here.]

The charming scenery, stunning view and chilly temperatures were certainly conducive to the endless chit-chat - we all got so carried away that we didn't stop talking till near daybreak!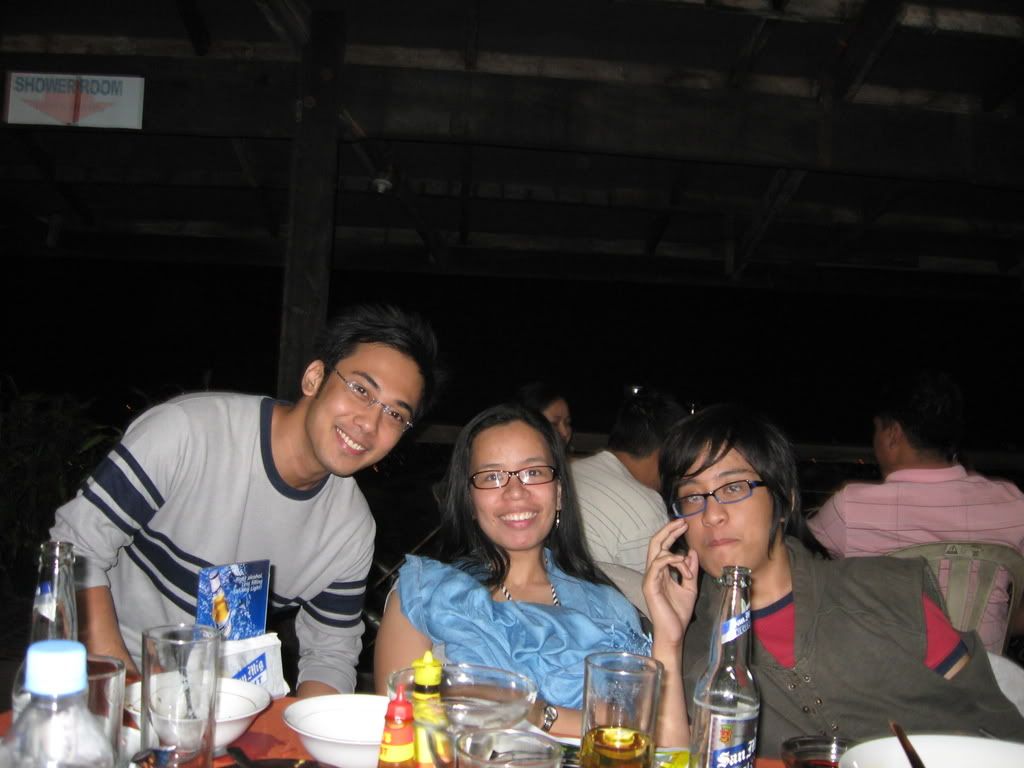 Left to right, Artaxerxes, DeSanggria, and Darrick Reclusion.



Left to right, Nate Reclusion, Fiksdotter, DeSanggria [partly hidden by the plant], me [partly hidden by DS], Darrick Reclusion, and Artaxerxes.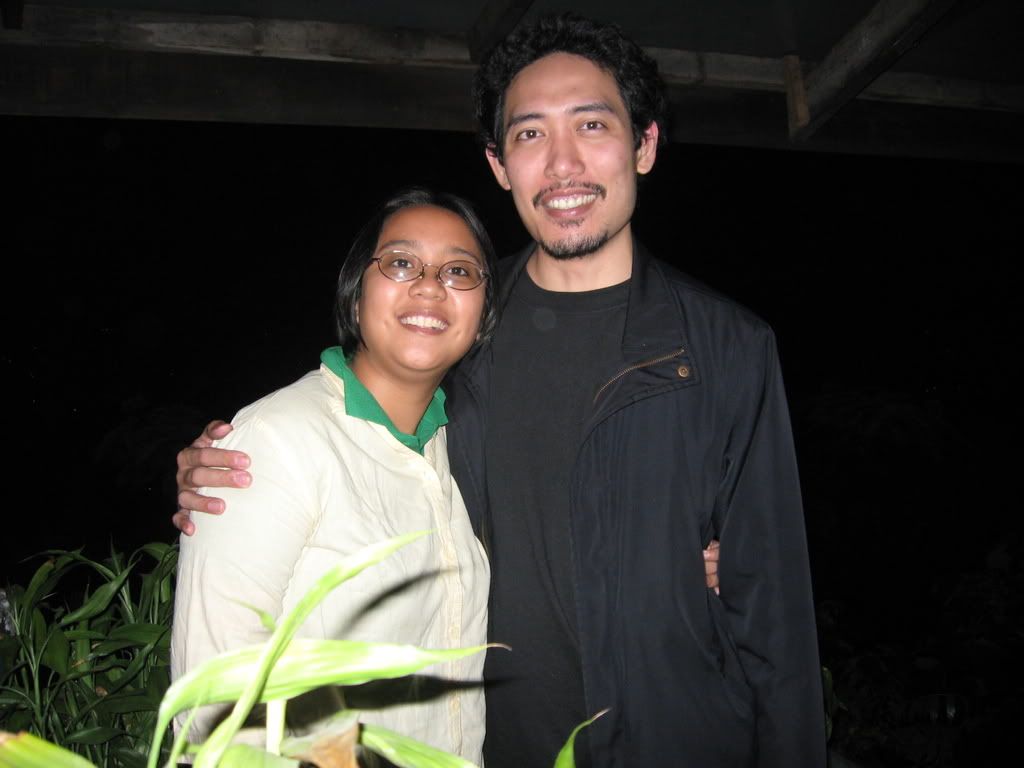 Me and Rosso ^^ ♥

So, no, we still don't have a clue about the outcome of the FFA Grand Finale; but yes, we have some ideas planned for our next projects, and the bonds of our friendship grow ever stronger ^^

Cheers, guys, and let's have the next drinking session soon!

P.S. Here are everyone's blog posts on this drinking session:

DeSanggria: De-stressing in the mountains
Artaxerxes: Bloggers Unwinding Moments
Reclusion: Broking our backs in Brokeback Mountain! [With bonus lovely music video of the ending credits to

Sister Act 2

- "Ain't No Mountain High Enough" indeed! ♥]