Want to receive updates about Granado Espada from anywhere in the world?
Want to know just how many fan blogs exist for Granado Espada?
Want a way to find all of them without breaking a sweat?
Want a way to keep track of all of them easily?
Then you've come to the right place.
As promised earlier
, it's time to let you all in on a couple of secret techniques that I use to keep track of news, updates, opinions, and blog posts that all talk about Granado Espada.
Welcome to:
NineMoons's Guide to Staying Updated with Granado Espada!
Starring three popular web-based services: Google's webmail service
Gmail
, related service
Google Alerts
, and the social bookmarking site
Delicious
!
Part I: Getting a Gmail Account
Click to
Gmail
. You should see something that looks like this: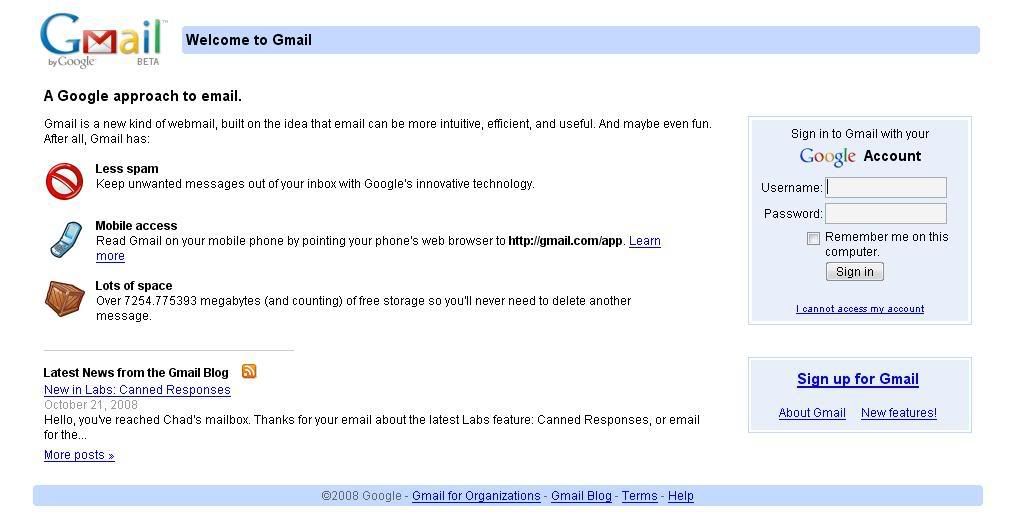 If you don't have a Gmail account yet, click the "Sign Up for Gmail" link located in the second blue box on the right. Follow the instructions carefully. It's a quick and painless procedure that should take just a few minutes.
Signing up for a Gmail account means that you can now access all of Google's other services, including - ta-da! - Blogger!
If you already have a Gmail account, skip on ahead to the next step.
Part II: Creating a Google Alert
Without logging out of your Gmail account, open another browser window or tab and click through to
Google Alerts
. Here's what that page looks like: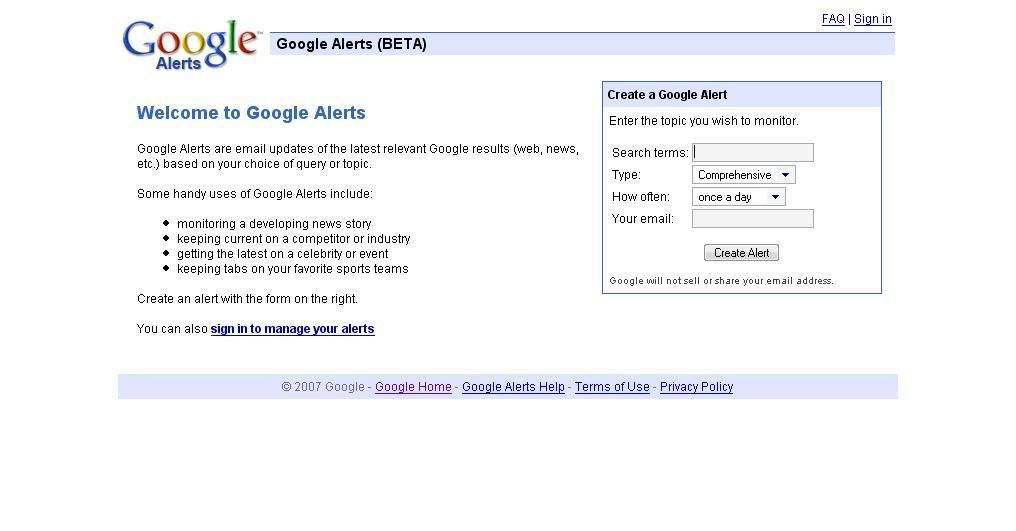 Since in this case we want to create a Google Alert for something specific, type in the following in the box after "Search terms:"
"Granado Espada"
This is you telling Google to:
- Look for ANYTHING on the Internet that mentions Granado Espada, be it news articles, blog posts, general web page content, or even video and audio descriptions
- Collect a little basic information from each mention. This includes the title of the article/post/content/description in which the mention was found, a paragraph or two [usually the first one], and the complete URL of that mention.
- Sort these pieces of information, and send them on to you as an email.
Fill in the "Your email:" box with the email address that you want to receive the alerts at, and click "Create Alert".
This is how I find out all the blogs and fansites that talk about Granado Espada!
After receiving enough of these alerts, you might realize that the list is getting too long for a blog sidebar or a links page. You might also want to find a better way of letting others know that you've found this amazing collection of Granado Espada links. The quickest way to do that, I've found, is to use a social bookmarking site. The one I use is
Delicious
.
Part III: Collecting Links with Delicious
Click through to
Delicious
and you should see this at the top of the page:

If you don't already have a Delicious account, click the green "Join Now" box and follow the steps to getting an account. If you have one, just click the blue "Sign In" box to go to your page.
To save a new bookmark, after logging in, just click the "Save a new bookmark" link on the right-hand side of the page and follow the instructions there.
You can also install a Delicious widget in your browser for easy, one-touch bookmarking.
Want to know how effective Delicious is at keeping track of links? Check out my own page:
See that red box near the bottom right? It says I have 182 bookmarks saved to my Delicious account - and most of them are Granado Espada links that I've found through the Google Alerts function!
If you'd like to become my contact on Delicious - and thank you! - just check out this widget on the left-hand sidebar: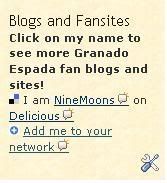 Click the "Add me to your network" link to go to that Delicious function.
***
While this blog post is dedicated mainly to my fellow Granado Espada bloggers, I'm also putting it up so that we can all share the experience of finding all the wonderful and informative sites out there that talk about this amazing game. I hope that it helps you, and I hope that it helps broaden the community and its reach.



Update:

I've posted this guide in full at the SEA / ANZ Granado Espada forums. You can check it out here: [Guide] NineMoons's Guide to Staying Updated with Granado Espada!. Please respond with suggestions and possible improvements!