'Twas
all
the
way
back
in 2007, on
September 15
, when Granado Espada received its Commercial Launch in the Philippines. Subsequent events took place on September 16.
[Clicky the links to remember!]
[Looking back, I feel torn between
Oh, how far we have come, and how much has changed!
and
The more things change, the more they stay the same.
I wish I could reconcile those feelings.]
Anyway, tomorrow is September 15 - so
Fiksdotter
and I have come up with THIS: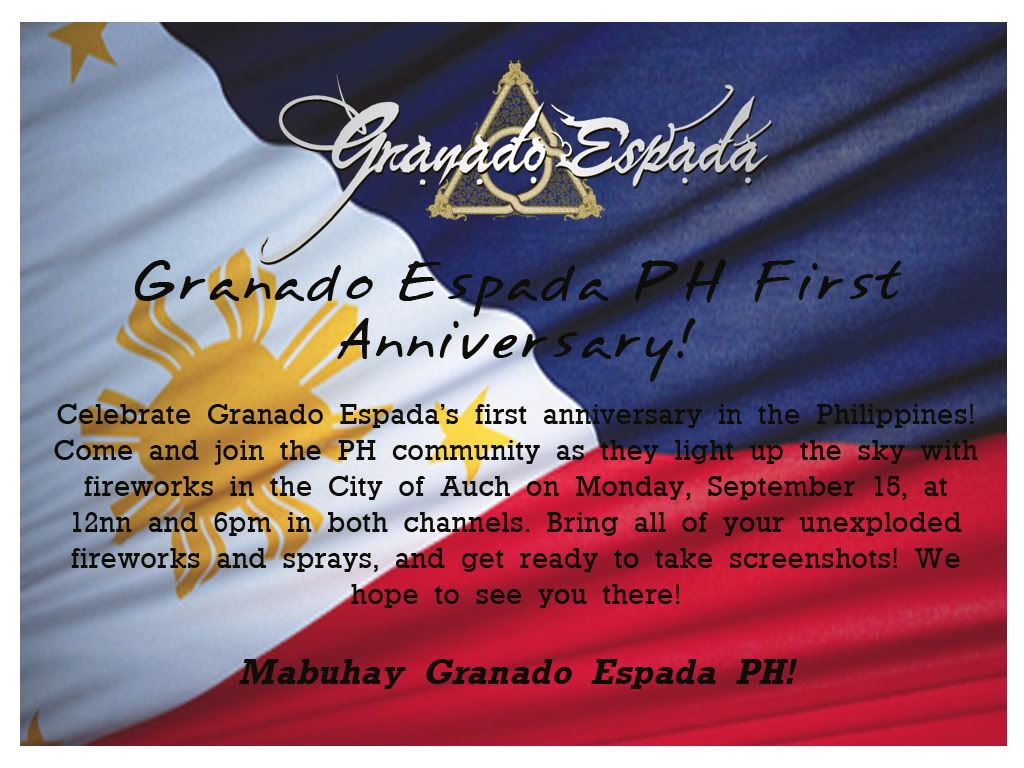 All members of the Granado Espada PH community are invited to join us at 12 noon and at 6pm! We hope to see you there!

Also come and join us at the forums thread I put up to celebrate the occasion: Granado Espada PH Fan-Organized Activities: FIREWORKS IN AUCH!